Safeguarding
Safeguarding in schools is essential for keeping pupils safe in school and out. As life becomes more complex, the risks for children and young people grow. Our role at Strand Infants is to promote the welfare of our children and protect them from harm.
Safeguarding means:
protecting children from abuse and maltreatment
preventing harm to children's health or development
ensuring children grow up with the provision of safe and effective care
taking action to enable all children and young people to have the best outcomes.
Child protection is part of the safeguarding process. It focuses on protecting individual children identified as suffering or likely to suffer significant harm. This includes child protection procedures which detail how to respond to concerns about a child.
Click to read KCSiE
Click to read our Safeguarding and Child Protection policy
Online safety is an integral part of safeguarding and the broad and balanced curriculum taught to our children. For further information please visit the Remote Learning and Online Safety page of our website.
Click to read our Online Safety policy
Click to read our Remote Learning policy
If you (as a parent) think any child is in immediate danger, call the Police on 999 straight away.
If you are not sure but you have concerns about a child or family you can
Contact Hounslow Children's Social Care - telephone 020 8583 6600 option 2, email: childrensocialcare@hounslow.gov.uk. Out of hours: after 5pm weekdays or weekends telephone 020 8583 2222 and ask to speak to the duty social worker
Speak to the Designated Safeguarding lead at School; Vanessa Townsend office@strandin.hounslow.sch.uk, call 0208 994 7921 or visit the School Office in person
If you are concerned about the conduct of a member of staff or if you think there is a problem with safeguarding at Strand Infants, you can;
Other useful links for Parents and Children

This organisation provides advice and support for parents or children online or on the phone anytime.
This campaign is taught in our school, helping children to stay safe from abduction whether they are outside or online.

campaign (NSPCC)
We use the friendly dinosaur Pantosaurus and associated song to help keep children safe from sexual abuse.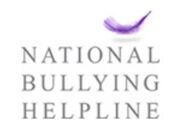 We work hard to ensure that our community are respectful and kind but when bullying happens it is quickly dealt with, following our policy and guidance for good practice. Relationships are then closely monitored to prevent any reoccurance of issues.